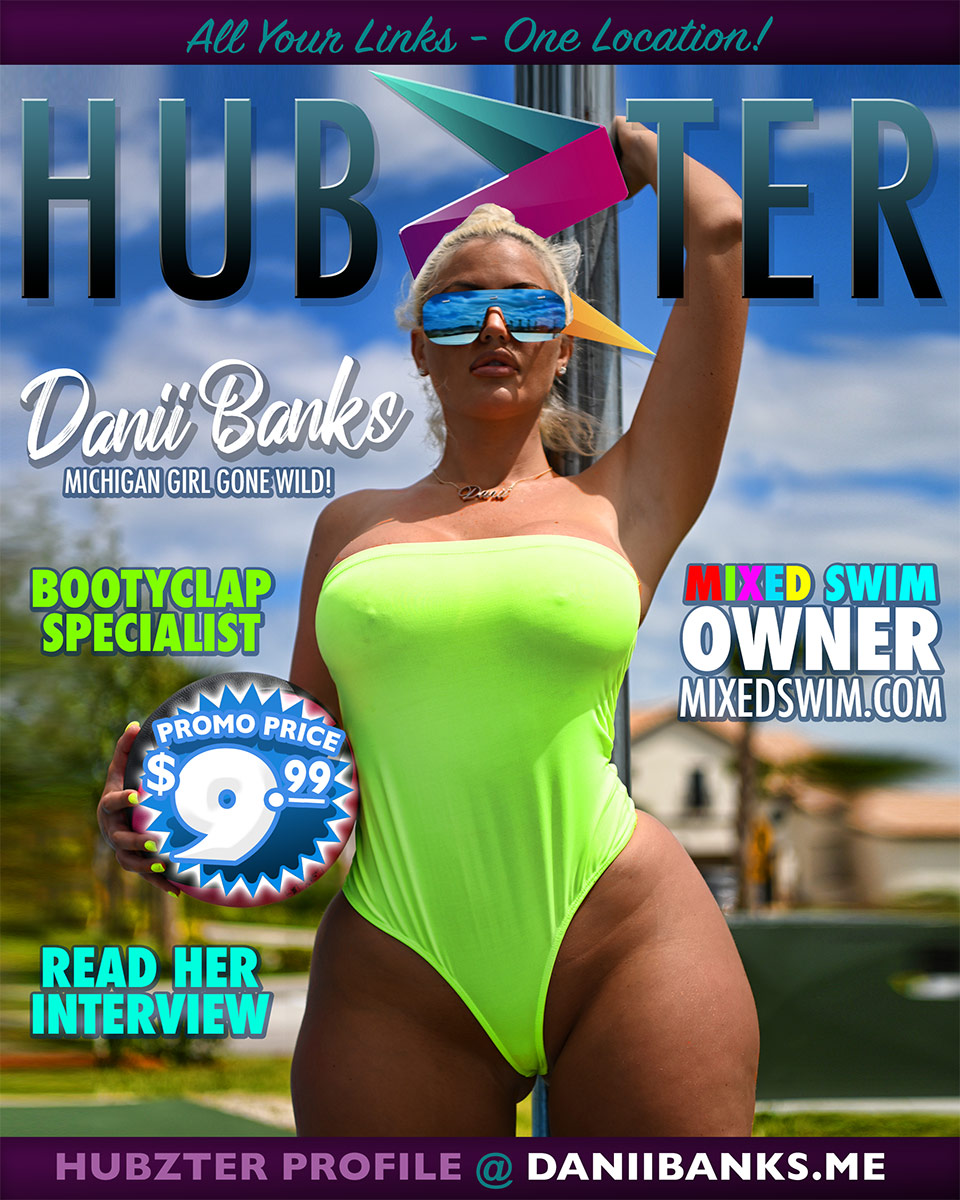 An Interview with Danii Banks:
Where are you from and explain the culture?
I'm from Beaverton, Michigan. The culture where I'm from is very country and American. It's a lot of dirt roads and Amish people. The nearest mall is over 35 minutes away ! Everyone knows everyone kind of place.
Can you describe the kind of things you do inside your onlyfans account?
My only fans is for all my exclusive content that you won't find anywhere else. Everyday i send 1-3 personal messages to you that you can unlock and keep in your Danii Banks collection
What do you hate about onlyfans?
I don't hate anything about OnlyFans. I just can't wait for the LIVE feature to be launched again so I can do live shows for my subscribers.
How can someone get your attention on onlyfans?
Send me a very nice tip
Do you go live on onlyfans? Yes i used to but they are relaunching the feature so it is better than ever.
Where are the best places to catch you live? Number one every Sunday night at 8pm est on CamSoda. Sometimes live on IG.
How do you think the online world can be better for models? More sites like this one !
Favorite Sex position? Missionary lol
Have you ever kissed a girl? Yes and i liked it
What is the best way for models to work with you? They can reach me on Share4Share.net
What's your biggest turn on? A confident man.
What do guys compliment you most on? My personality.
What do you sleeping in? Granny panties and a t shirt lol
Would you date a guy that you met on social network? Yes
What girl would you like to shout out? Any one who is my friend they know who they are !
Which photographer would you like to shout out? RichPhoto305