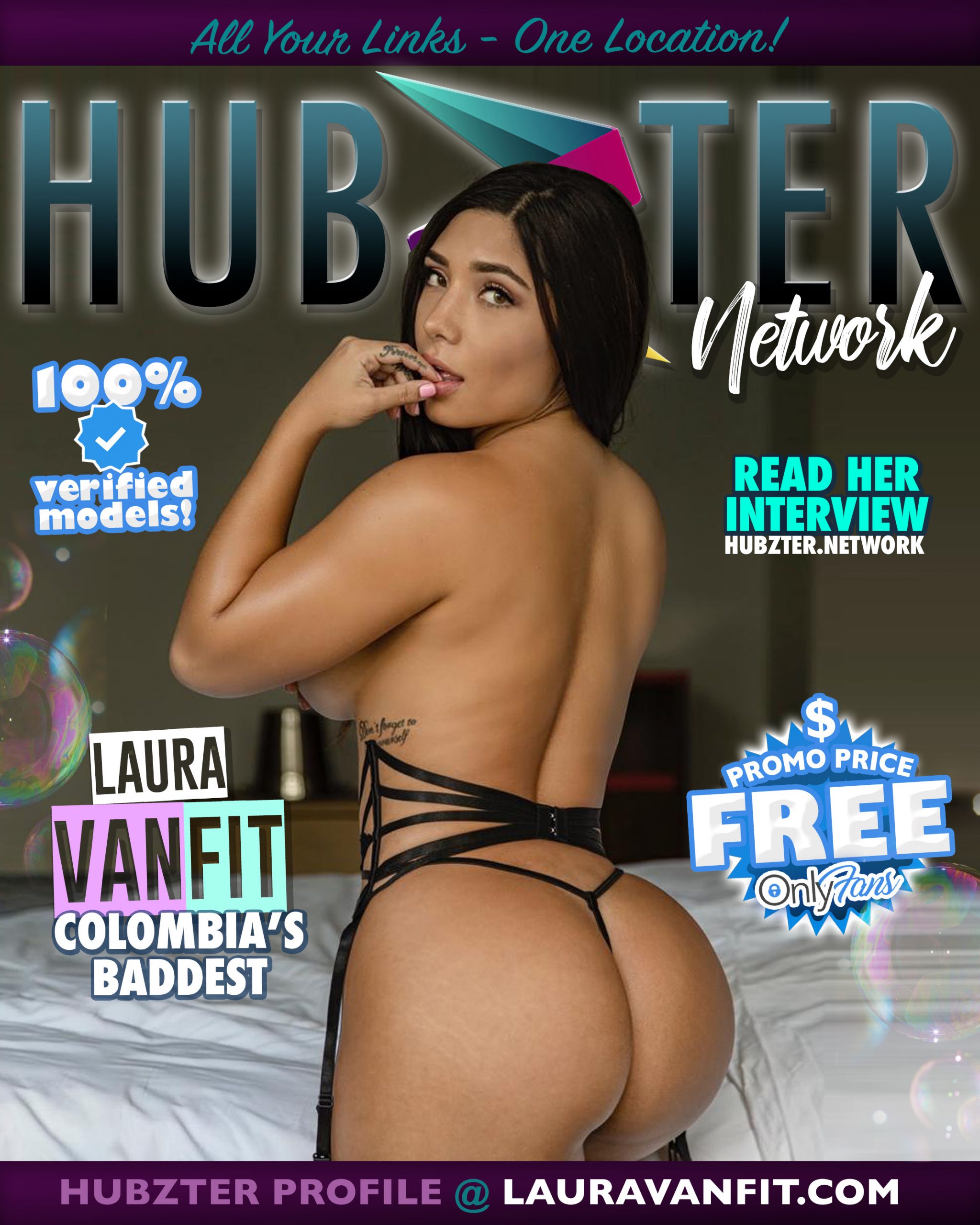 An Interview with Lauravanfit
Where are you from and explain the culture?
I'm from Colombia the people are very friendly, the food is delicious, the air is pure, there is a lot of nature and people say that Colombian women are very beautiful.
Can you describe the kind of things you do inside your onlyfans account?
I enjoy sharing sexy photos and videos with my fans, wearing lingerie or revealing stuff.
What do you hate about onlyfans?
Nothing. I think Onlyfans is an amazing tool to be connected with our fans.
How can someone get your attention on onlyfans?
I work everyday to give my fans the best a quality content. I feel good when a fan recognizes my work by paying for my content because they know I took my time and invested to make that content.
Do you go live on onlyfans?
Not yet. But I'm thinking on starting to do it, It would be fun!
How do you think the online world can be better for models?
I think that currently the online world has evolved a lot, first instagram helped many models to generate money through digital marketing since many brands have wanted to work with us to promote their products. Now Onlyfans is helping us to monetize our content through our fans and I am sure that the online world is going to grow much more and I am open to that
Favorite Sex position?
On top
Have you ever kissed a girl?
Yes. I don't like girls but I like to play sometimes
What is the best way for models to work with you?
I'm open to any model who wants to collab with me, is good to help each other.
What's your biggest turn on?
Kisses on my back
What do guys compliment you most on?
My booty and my legs
What do you sleeping in?
I like to sleep naked
Would you date a guy that you met on social network?
I did it before
What girl would you like to shout out?
@angievarona @missbuscemi @yaslenxoxo
@marciiarodriguez_ @emxsanchez @desygato @mariagjieli
Which photographer would you like to shout out?
@thierrybphotog @joeyp_photo